Meet The Team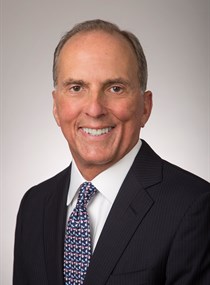 Roger is the original founder of Silver Street Development Corporation, which specializes in the acquisition and development of multi-family properties nationwide.
Roger directed acquisition and development activities for Silver Street, including the identification of opportunities, negotiating with owners,and setting the agenda for financing and development. He has overseen the growth of Silver Street from a small regional development company to a company that acquired and redeveloped approximately 10,000 units of housing located in thirteen states in the eastern and Midwestern United States. During peak years, Silver Street had up to 5 properties under construction at any one time. As Silver Street grew, Roger oversaw the creation of an asset management department, construction planning and oversight department, and development and finance department. Also during this period, Roger initiated the creation of Housing Management Resources, a property management company that manages approximately 50 properties comprised of 5,100 apartments.
Presently, Roger is Managing Director of The Silver Street Group where he provides guidance on all aspects of the stabilized portfolio. Roger Gendron is also a co-founder of First Atlantic Capital, LLC ("FAC"). FAC was formed in 2005 as an affordable housing investment company located in Boston, MA and Wilmington, NC. The company partnered with Oak Hill Realty, Inc. to focus on the acquisition, ownership, and redevelopment of apartment communities throughout the United States. The first fund of FAC invested approximately $23 million in 150 partnerships, over the last several years FAC has sold 126 of these partherships for approximately $45 million. FAC is currently the owner of limited partnership interests in 24 properties.
---
Chris is an original founding partner of Silver Street Development Corporation.  Over the last 18 years, in his role as Chief Financial and Operating Officer, he has overseen the acquisition, financing, construction or rehabilitation, and stabilization of nearly 11,000 units of affordable housing in 76 communities and 14 States.  His direct financial oversight has included approximately $600,200,000 in total development costs and $201,990,000 in construction and rehabilitation expenditures.  His involvement during the development life cycle from pre-acquisition to stabilization averages about 24 months per project and his knowledge and intimacy with the details is what has helped fuel Silver Street's incredible success.
As Silver Street grew, so did Chris' role in the implementation of Silver Street's asset management and financial department as well as the formation and startup of its subsidiaries The Silver Street Group and Housing Management Resources.   The Silver Street Group now oversees asset management all of the properties developed by Silver Street Development and Housing Management Resources manages about half of the Silver Street portfolio of properties.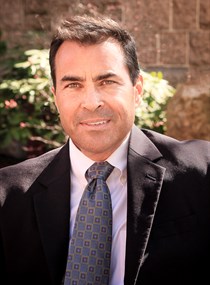 ---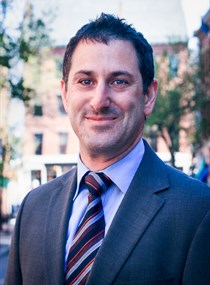 Along with being the Chief Investment Officer and a partner of Silver Street Development Corporation, Matt is the Managing Director of The Silver Street Group, Silver Street Development's asset management arm and on the Board of Directors of Housing Management Resources.  He is tasked with the creation of long-term value through the effective asset management, which includes the oversight of the various property management firms employed by Silver Street, the evaluation and implementation of investment opportunities and capital strategies at various points in a property's lifecycle and the oversight of workouts and strategic repositioning, 
Matt has over 17 years of experience in real estate, including 14 years investing in and operating affordable housing.  Prior to joining The Silver Street Group, Matt was a Principal at MMA Financial, and its predecessors Lend Lease Real Estate Investments and Boston Financial.  While there, he specialized at the investment of equity in affordable housing properties.  During his tenure, he structured and closed over $800,000,000 of equity financing in developments with total development costs over $1.6 billion.  The investments were spread over 110 developments, representing approximately 11,000 multifamily rental units.  Matt has an MBA, with a specialization in real estate and finance, from Babson College and a BA from the University of Maryland at College Park.
---
George Bragg is the CFO of The Silver Street Group and it is from this position that he oversees the financial operations of Silver Street Development, Port Harbor Construction, and Housing Management Resources where his relationship with Silver Street began in 2004. Before joining with Silver Street George had worked in public accounting for a multitude of corporations, partnerships, LLCs, non-profit agencies, and government entities. Through this work he developed an expertise in financial operations and reporting related to the many programs under the umbrella of the United States Department of Housing and Urban Development and of the Low Income Housing Tax Credit program.
In addition to his many accomplishments in the private and public sectors George served in the United States Army as a Field Artillery Officer for four years, a span of time which included a tour of duty in the Persian Gulf. In line with his altruistic nature George was also, for a time, the acting treasurer of Sexual Assault Support Services of Portsmouth, NH. George currently resides in Hampton, NH with his wife, Mi Ae, and his two children Isaac and Caroline.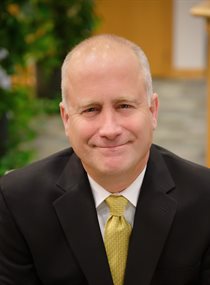 ---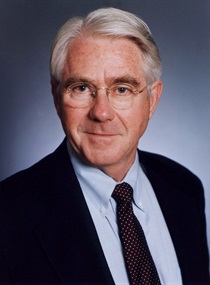 Richard J. McGoldrick is Chairman and Owner of Commercial Properties, Inc. (CPI), a full service real estate firm located in Portland, Maine and one of the original founders of Silver Street Development. CPI is involved in the brokerage of commercial and industrial property, with the bulk of its activity concentrated in Maine and New Hampshire. The Management Division currently oversees operations for approximately 1,350,000 S.F. of commercial property, owned by Richard J. McGoldrick personally or in Partnership.
Commercial Properties, Inc. has, and continues to represent clients such as: UNUM; Rothschild Realty; Konover Co.; Fleet Bank and Key Bank; Shaw's Supermarkets; Brooks Brothers; Enterprise Development Corporation (Rouse); Irving Oil; Central Maine Power; AMF/Reece; Copley Realty Advisors; Forest City/Ratner, (New York); BJ's; Bass Shoe; Dexter Shoe; U.S. Postal Service; McDonald's Corp; Blockbuster; Family Dollar Stores; G.A.P., Hollywood Video, Rite-Aid, CVS, Wendy's Tim Hortons, Hannaford Bros., Central National-Gottesman, Inc., Fresenius Medical and InterMed, Inc.
Other Activities:
Board of Directors - Finance Authority of Maine
Treasurer 1996-1998
Vice Chairman 1999-2000
Chairman - 2000 - 2002
Member - Board of Directors, Maine Real Estate Development Association,
President 1991
Member - Maine Economic Growth Council
Board Member - Southern Maine Technical College Foundation
Former Member - Board of Directors - Park Danforth/Home For The Aged
Former Member - Governor King Transition Team/King For Governor Finance Committee
Former Member - Governor's Committee To Re-Write DEP Site Review Law
Former Member - Board of Directors, Portland Community Chamber of Commerce 1987-91
Transportation Committee - Chairman 1990-91
Former Member - Board of Directors - Global Action Plan For The Earth
Treasurer 1996-1998
Chairman, Finance Committee
Former Member - Board of Directors - The Maine Chamber/Business Alliance
Former Member - Committee Chairman - Maine State Government Affairs, International Council of
Shopping Centers
Former Member - Chairman's Committee - United States Senatorial Business Advisory Committee;
Former Member - Board of Directors - Starlight Foundation

Board Member - Bangor Savings Bank

Trustee, Bangor Savings Bank Foundation



---
As Senior Vice President and a Partner, Jay is tasked with sourcing and negotiating the acquisition of new development and investment opportunities. Since taking over that role in 2012, Jay has originated successful acquisition-rehab transactions in New York, New Jersey, Massachusetts, and Virginia totaling over $125,000,000 in new development activity which has added 1,260 units of quality housing to the Silver Street portfolio. Jay specializes in working directly with sellers to create value and structure mutually beneficial transactions. He also manages the company's direct investment platform that acquires limited partner, general partner, and corporate investor interest in syndicated real estate partnerships throughout the country.
Jay has over 11 years of experience in the affordable housing industry. For 7 years he worked closely with Roger and other industry veterans as Vice President of Acquisitions for First Atlantic Capital. During that time he originated capital investments in over 18,000 apartment units in 33 different states. Jay has a MBA and a Bachelor's degree in Finance from East Carolina University. He lives in Wilmington, NC with his wife Kourtney and their daughter Kaylee.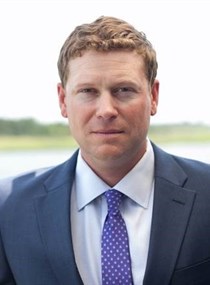 ---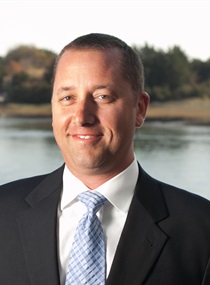 As Senior Vice President and Partner at Silver Street Development Corp., Adam's main responsibilities include targeting and analyzing new properties for acquisition as well as managing the day to day operations of the Wilmington, NC office. Adam collaborates with owners, partners and industry leaders in order to bring about timely, creative and meaningful transactions. He has worked closely on new development projects with the corporate office in Portland, ME facilitating transactions through the LIHTC program helping to re-develop over 600 units of housing totaling over 64,000,000 in total development activity. Adam also works with fellow Partner Jay Landen focusing on the company's direct investment platform that acquires limited partner, general partner and corporate investor interest in syndicated real estate partnerships throughout the country.

With over 11 years of experience with Silver Street Development Corp. and it's affiliates, Adam has facilitated the purchase of interests in over 50 affordable housing properties in 22 different States. Throughout his time in the affordable housing market, Adam has worked closely with the managing partners and other industry pioneers gaining valuable insight into the multi-family and affordable housing industry. He has a Bachelor of Science in Finance from the University of North Carolina at Wilmington and currently lives in Wilmington, NC with his wife Renee', his daughter Kendra, and his two sons, Caden and Tristan.
---
Scott is a Senior Vice President of Development and Capital Transactions working jointly with both The Silver Street Group, LLC and Silver Street Development Corp. His primary role is to collaborate with the Managing Partners of both organizations to close a wide variety of property transactions including 4% and 9% LIHTC acquisitions/rehabilitations, limited partner acquisitions/buyouts, refinancings, portfolio acquisitions and in-house dispositions. Scott evaluates potential investment opportunities, secures and structures any required debt or equity financing and, ultimately, manages the transaction through closing. Thereafter, he oversees the transaction through to stabilized operations and/or the achievement of the desired investment objectives.
Scott has over 15 years of experience in real estate, including 10 years financing affordable housing. Prior to joining Silver Street, Scott was a Vice President of Equity Originations at Boston Financial Investment Management (BFIM). During his tenure at BFIM (and it its predecessor MMA Financial), he structured and closed over $750 million in equity investments for over 80 developments; these developments represent over 6,500 multifamily rental units in over 20 different states. Prior to BFIM, Scott served as a Vice President in Bank of America's Community Development Banking group in New York, NY where he structured and closed debt investments in affordable housing developments, primarily in the New York metropolitan area.
Scott has a M.S. in Urban and Regional Planning and a B.S.in Landscape Architecture from the University of Wisconsin-Madison.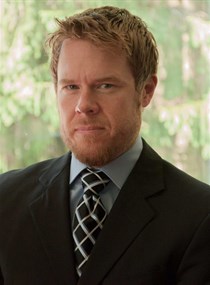 ---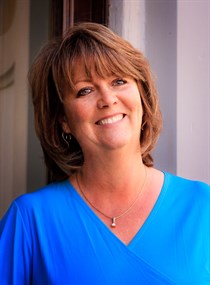 Brenda Paradis is the Sr. Executive Director of Asset Management and the Regulatory and Low-Income Housing Tax Credit Compliance Officer for The Silver Street Group (TSSG) in Portland, Maine. She is responsible for the successful operation of various Partnership assets currently consisting of 80 apartment complexes with over10,000 units, valued in excess of a half billion dollars and located primarily throughout the Eastern seaboard. She is highly effective with establishing and executing plans for troubled assets, increasing value and transforming them from non or poor-performing to performing assets. She ensures the successful qualified lease-up and credit delivery of all our LIHTC developments. She plays a significant role in the oversight of our related management company's controlled growth and operation.
Brenda has an established career in the asset management of government assisted, Low-Income Housing Tax Credit and conventional Multi-family Housing. Throughout her 30 years of experience, she has held positions as V.P. Asset Management, Director of Management, Asset Manager and Regional Manager, while in the employ of TSSG, Silver Street Development Corporation, Maine Housing and other private Development and Management Firms within the Northeast region. Of note, Brenda was recently honored with an "Excellence In Industry" award by The Spectrum Companies. She successfully helped develop two non-profit organizations and assisted with procuring the much needed seed money to establish programs and services for the communities each organization serves. She is currently the Treasurer and Board Member of VALNNC in Edgewood, Maryland.
---
Eric M. Clory is the Director of Construction Services for The Silver Street Group, LLC. Eric is responsible for the oversight of contracted project performance and completion. He regularly engages in pre-procurement estimating, construction team selection—including architect and contractor—and serves as a liaison with investor and funding Agency representatives during the construction period of a project. Eric also provides Property Management support, oversight, and consultation on site construction needs, assessments, and scope creations.
Eric brings over 13 years of experience in construction project management and has overseen the new construction, historic rehab, and redevelopment of over 1,600 affordable units. While primarily focused in the affordable housing industry, he has also worked on municipal, education, and nursing home facilities. Eric holds a MS in Civil and Environmental Engineering from M.I.T.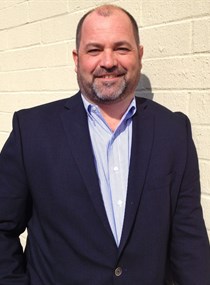 ---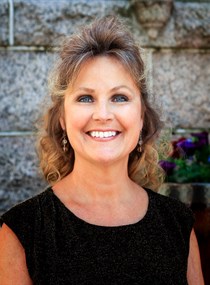 Kim has been working with Roger Gendron for the past 31 years, beginning in the commercial real estate brokerage field. In 1991, Kim joined Commercial Properties, Inc., assisting Roger in the brokerage and development of low income housing projects. Kim continues her position at Silver Street as Executive Assistant to the Maine team, providing support to Roger and the North Carolina team, as well as assisting in all aspects of the asset management of the existing portfolio and new development projects. Kim has lived in Portland with her husband for the past 28 years, raising their children Ashley and Jordan who have moved on in their careers in teaching and culinary arts.
---
Ashley has been working with Roger since joining Silver Street's Real Estate Research & Acquisitions team in 2005. Currently, Ashley serves as the executive assistant to Roger Gendron and aids in the administration of the North Carolina Office. As executive assistant to the president, Ashley manages a great deal of his personal and business affairs so that he may remain focused on the growth and innovation of the Silver Street portfolio.
In addition to her role as Executive Assistant, Ashley assists the acquisitions team in the Wilmington office with document retrieval, database management and limited partnership research. Ashley currently lives in Wilmington, NC with her husband Chase and daughter Lillian.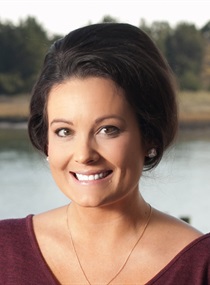 ---
Angie Pizzolato is The Silver Street Group's Financial Analyst. Her primary responsibility is to assist the VP of Asset Management in monitoring the portfolio to ensure optimal financial performance and maintenance of each asset. To reach this goal, Angie works closely with our numerous property management partners in order to ensure that the specific goals outlined for each property are being met or exceeded. Prior to joining TSSG, Angie held positions in both the Acquisitions and Asset Management departments at Northern New England Housing Investment Fund. Angie earned her M.A. in Art History at the University of Denver.
---
Julie joined our firm in 1999 as our bookkeeper. She brings to us over 20 years of experience in the real estate industry. Prior to working at Silver Street, she worked in the accounting department of a local real estate management/development company for 10 years. Her role at TSSGLLC is to focus on construction requisitions on a monthly basis and bookkeeping for multiple corporate books. She maintains annual report records for a majority of the partnerships and corporations. She also processes payroll and serves as the office manager. When not in the office, she enjoys swimming, boating, spin class, gardening and photography.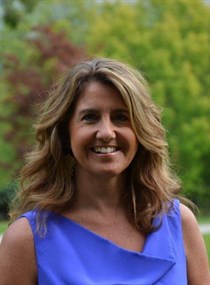 ---